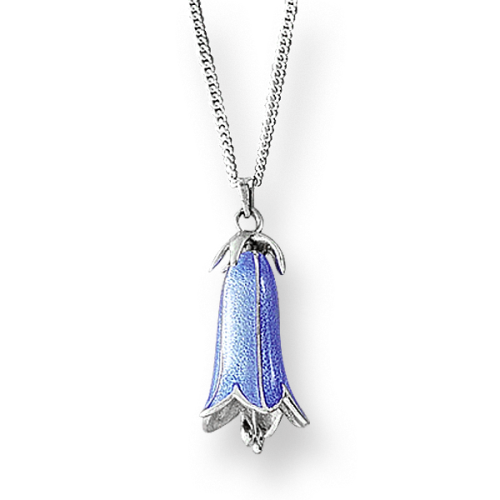 I was interested to read that blue nail-varnish is "on-trend" but I am no longer sure how long trends last these days, maybe now that I have passed my 36th birthday this month and am on my way to 40?  Not being sure how long things are "on-trend" is probably an admittance you wouldn't normally hear from someone working in what is essentially a fashion led business, but we don't tend to buy into fashions & trends here, instead choosing stylish jewellery that will last whatever the fickle fashion is.
Certainly each Summer, blues & greens and pastels do become popular – our Nicole Barr & Fine Enamels range with pretty flowers, butterflies and seaside themes suits more delicate Summer outfits and is beautifully hand- enamelled using various specialist techniques.  They were our first supplier to issue their sales agents with I-pads, a sign of the times, but we always choose jewellery from samples not pictures, so that we are sure each item is wearable, practical and of high quality.
I have recently ordered an I-phone 4 from Vodafone, and will be able to manage our social media better than with my old phone. You can interact with us on Twitter and Facebook as well as Pinterest and find out about new ranges, and old favourites like the Fine Enamel Harebell pendent & earring set (I still call it a Bluebell as do most of our customers, but am in trouble with my Mum who is a keen gardener!) in Summer's "on-trend" colour blue!
Enamel techniques used in the Fine Enamel range:
Plique-a-Jour
Rich translucent glass enamel colour suspended between silver wires
Basse Taille
Intricate engraved silver pattern covered with translucent vitreous enamel gives texture and dimension
Champlevé
Layers of hard-fired enamel applied in recessed areas of silver to create a rich depth of colour and texture.