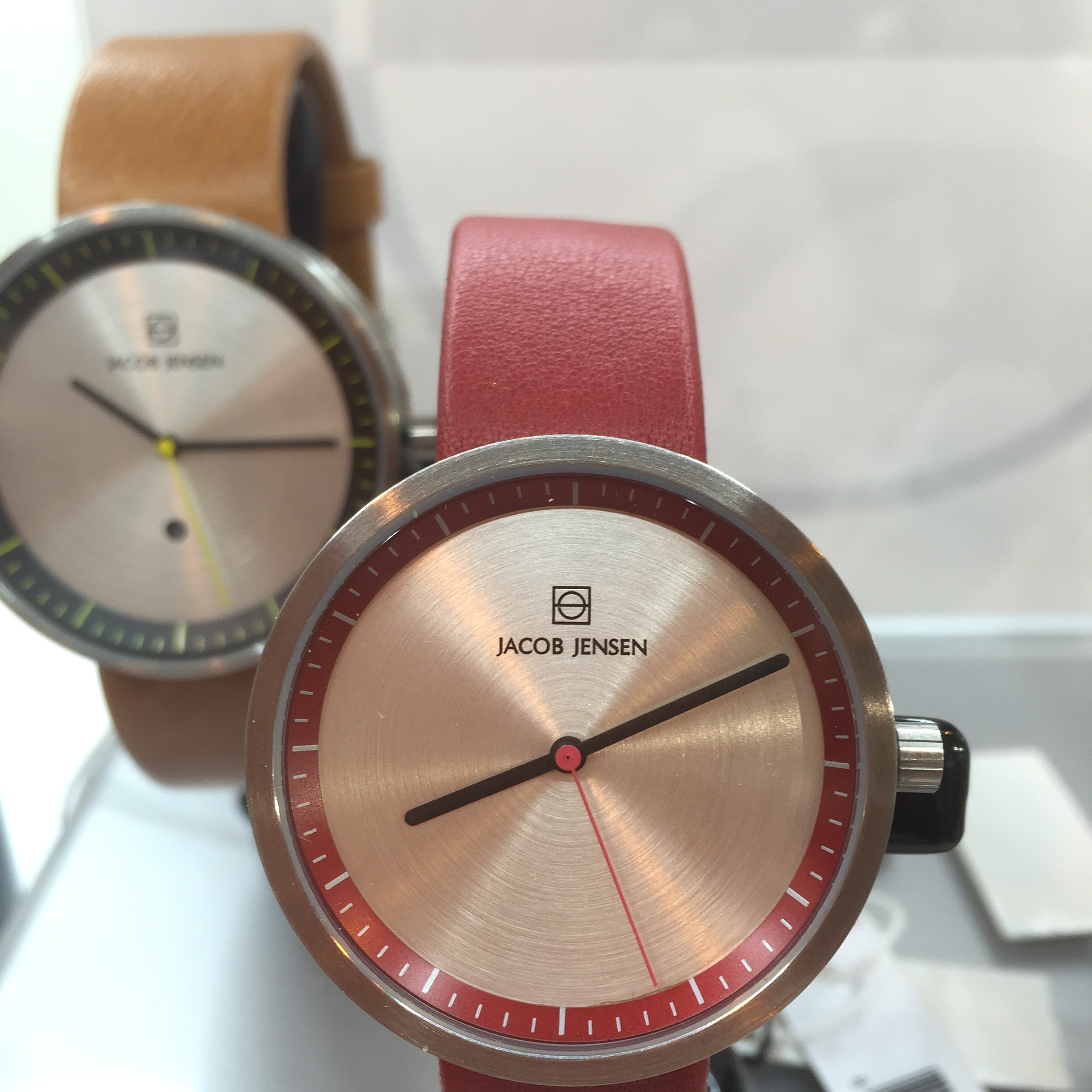 Time flies, and we have been to Jewellery and Watch Birmingham to catch up with existing suppliers and search out new ideas and quality items for the shop.  We are very excited about a new watch range to complement our popular Danish Design watches, by Jacob Jensen.  Scandinavian style, at great value, that ticks every box on our buying list and hopefully our customers too.  STORM London watches were equally impressive, with lots of brand new designs which you will see in April.
We also saw some great quality new gold designs from London with Mark Milton ready for later in the year and ordered lots of new designer sterling silver – customers just keep buying it, and we need to keep up!!  A particular growing favourite is John Garland-Taylor, all handmade sterling silver, from Warwick, we love to support British makers, and it seems our customers do too.
It's not just jewellery and watches that we looked at, our after sales at Libby Butler Jewellers is just as important as products, so we looked carefully at replacement watch straps from Condor, and looked at tools and packaging as well and also caught up with industry news.
A great show – we work closely with our suppliers to bring you the best, and it is great to see lots of them under one roof.