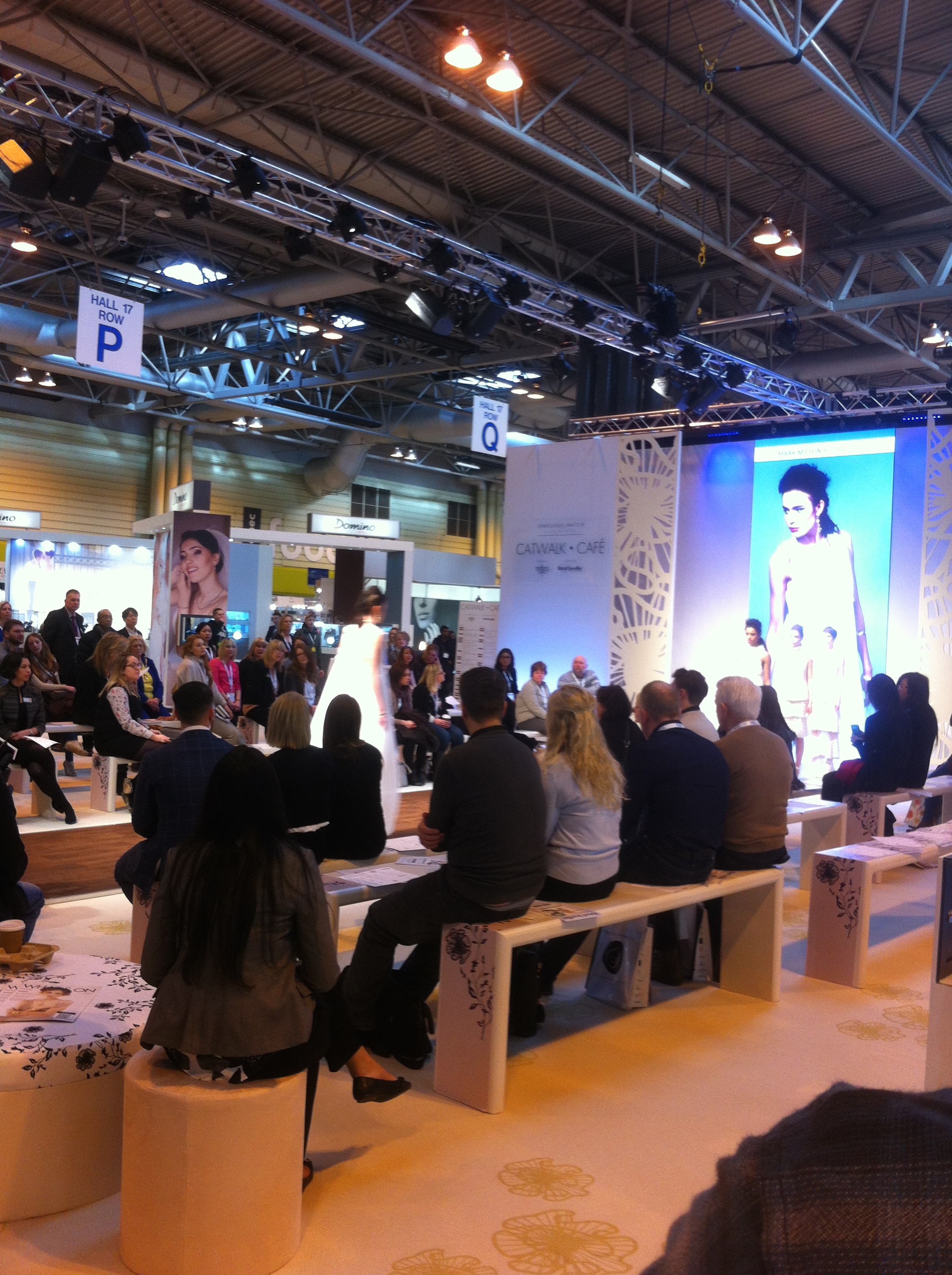 In some ways, we don't really follow the latest jewellery trends, it isn't because we are old fashioned or not "trendy", I remember at primary school requesting "trendy" jeans instead of the standard ones my Mum was choosing, and make no apologies for the 80s terminology here – in fact Andy often uses 70s words, being much much older than me (7 years but a decade apart!).
I think this is because we don't buy for the fashion pages, we buy for our customers, and that means searching out both traditional and contemporary style, and above all looking for the highest quality at the right price for you.  We support up and coming designers where possible, because all industries rely on new talent to move forward, but we didn't follow the trend to give half our shop over to branded jewellery like Pandora that can be now found on most high streets, because our customers want to buy something individual and different from us.
That said, we spent time at the Jewellery and Watch show in Birmingham over the weekend, meeting suppliers both old and new, and looking at the latest collections and "trend tables", you will see the results of our buying trip in the shop well before Easter.  Some sneak peeks here.  I particularly like the large 9ct gold rings we spotted, real statement pieces, and some great new designs from Hagit Gorali in sterling silver and freshwater pearls, one of which I have in mind for a customer who is getting married later this year.
So if you don't see what you are looking for here online or in the Helmsley shop, just let us know – we can often source both special & standard items quickly even if we don't stock them, and we are very happy to find you jewellery that is in your personal style and that will outlast any trend.
Carolyn