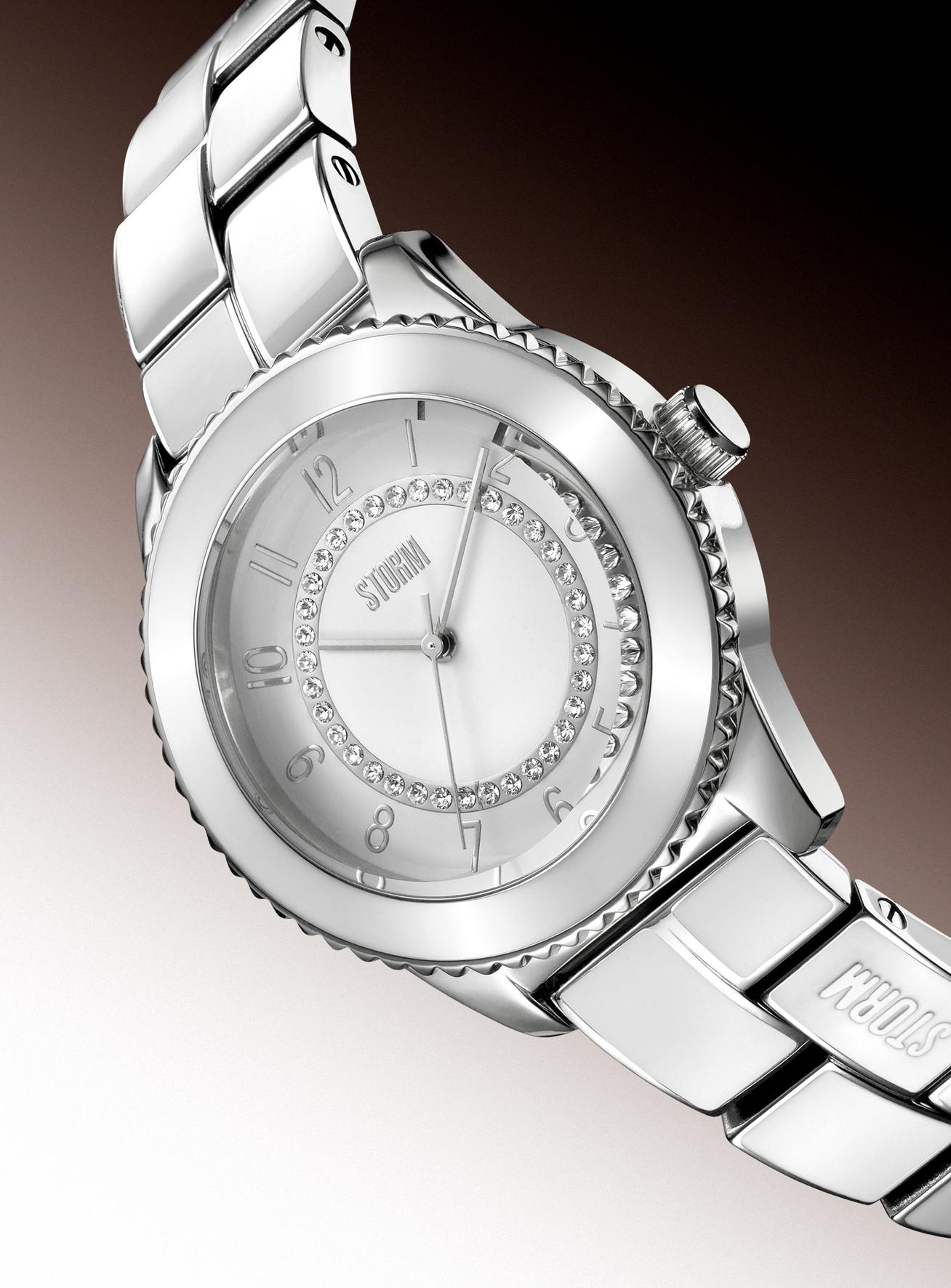 This month we went to International Jewellery London on our weekend off to source two ranges of watches which we have had our eye on for some time & I'm pleased to announce that we will be stocking Storm London & Danish Designs from this month. British fashion brand Storm offer distinctive individual designs, with a wide range of sizes, materials, textures, and colours.  Danish Designs, a collection of respected Scandinavian designers, impressed us with their range of high quality stylish watch designs in typical minimalist fashion, understated & elegant timepieces with use of hypo-allergenic titanium, and smooth leather.
Whilst there, a new jewellery range from British Designers CW Sellors caught my eye.  I am sure their Whitby Jet & Marcasite will be one of our bestselling ranges this Autumn as both Whitby Jet & Marcasite are already very popular, and the combination together looks amazing.  Vintage-style carved Whitby Jet Yorkshire rose earrings, Cabochon pendants with Marcasite surrounds, as well as beautiful bangles & bracelets really stood out & will stand the test of time in your jewellery collection as well, with classic vintage style. Of course while I was there, 2 foxtail pieces also caught my eye, a bracelet & pendant in Blue John – both one-offs, although the style can be replicated, the piece of stone (the UK's only semi-precious stone) in each is unique. The bracelet is already sold!
In Helmsley we are gearing up for 2 great events, #LittleFest as part of OnOurTurf on 28th/29th September and our Second Christmas tree Festival from December 5th-20th, which is raising money for St. Catherine's Hospice this year – a very valuable local Charity which we personally support.   See www.visithelmsley.co.uk for more details.  I am currently struggling with "Lucy in the Sky with Diamonds" window display but Shhhh! Don't tell anyone, it's a competition to guess the song/play/book from the various displays around town during the OnOurTurf #littlefest event. Seeking inspiration from Made You Look notes from a recent display training course I attended is fine, it's just finding the time to put it into action!  There's no training for making more time unforuntately.
Andy & I are still running the pub to help my parents, as well as Libby Butlers, but it is up for sale so if you've always wanted your own pub, or know someone who does, then see details from Barry Crux, our commerical agent.