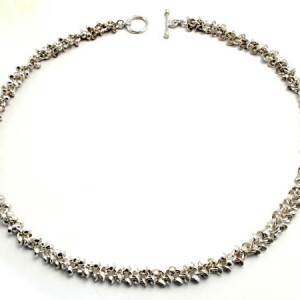 Sterling silver necklace
A striking design made from interwoven cups giving the necklace a lovely soft flexible feeling when worn. Made from 925 Sterling silver and measuring approx 7mm thick, 16 inches long,  it is fastened by way of a T-bar and ring.
Product Description
Infinity cups sterling silver necklace, made from solid sterling silver UK hallmarked.