Product Description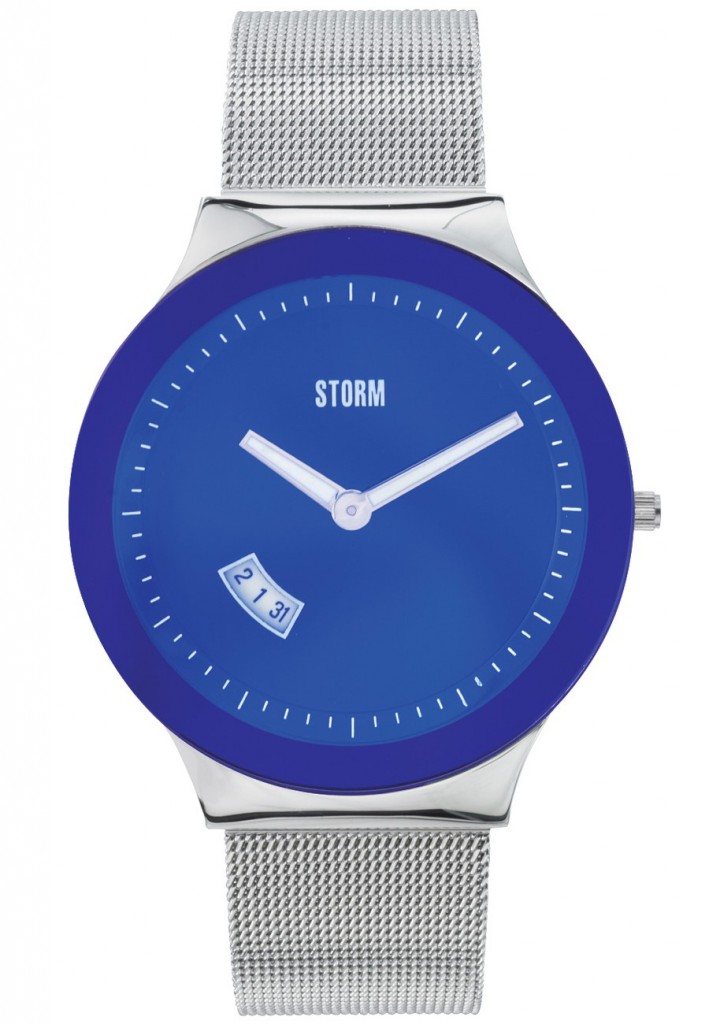 STORM watches Sotec lazer blue is the number one bestselling watch for STORM watches and for us at Libby Butler Jewellers. This unisex favourite appeals to all.
The Sotec is a contemporary and stylish watch with a slim mesh band strap. It has an unusual edge to edge lazer blue glass, and a silver strap made from highly polished stainless steel. The Sotec also has a date function. The perfect accessory for smart and casual occasions. STORM watches signature lazer blue glass is iridescent and may appear different shades of blue under different light, but it is sure to attract the right sort of attention to your wrist wear!
Andy wears this one and the Dynamix and is forever chatting to keen watch enthusiasts about them, so if you don't know what to buy a man for a gift, this is a sure winner if he wears a watch.  Ladies are equally taken with it's slim watch case, mesh bracelet and clear dial, which makes it practical as well as eye-catching.
Also available in other colours.
SPECIFICATION
Features: Date
Battery: Standard Type
Case Material: Stainless Steel
Case Size W : 41.5mm, L: 47mm
Case Height: 6.6mm
Water Resistance: No
Lens Material: Mineral
Caseback: Stainless Steel
Band Type: Stainless Steel Mesh
Fitting Size: 210mm Adjustable
Clasp Type: Mesh Clasp
Weight: 63g