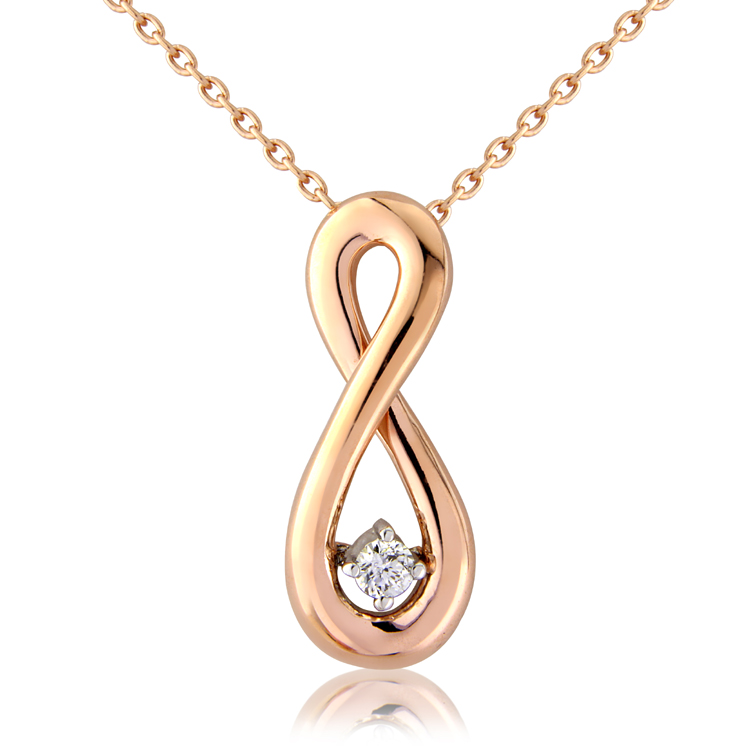 Are you an English Rose?  Every year we say that rose gold is coming back, and the new season jewellery ranges always have a sizeable splash of copper colour in them, and then by Christmas it disappears back to a few items as token rose gold in many collections, but the trend in the last 6 months is definitely towards rose.  This has been led by the watch market where rose is firmly established as the colour of choice for both gents and ladies (and let's face it, we sell as many "gents" watches to ladies these days with the other big trend to oversize cases).  So, if you have pale "English rose" skin like me, embrace the choice available right now! From delicate pendants from London designer Mark Milton with diamonds for sparkle, or a stylish watch from Danish Designs or Storm to tempt you, we have lots of inspiration for you.
Rose gold is sometimes referred to as "Russian" gold as it was very popular at the beginning of the 19th Century in Russia, and our most popular style of "Russian" wedding ring (3 interlocking rings representing the holy trinity) is with 3 colours of gold together, including rose gold.   In Northern mythology, the bands are also said to represent faith, love and friendship.
After your visit to browse our shop, and possibly some further retail therapy for new outfits to show off your jewellery purchases, like gorgeous English tailoring from Carters Countrywear or European Designer Chic from Pennitas, you may feel ready for refreshment in the rose/pink theme too – so why not treat yourself further with some pink fizz from Helmsley wines to take home if you're driving, or if you're staying, then a glass of something pink & sparkling at The Black Swan might refresh you from all those hard purchasing decisions?!