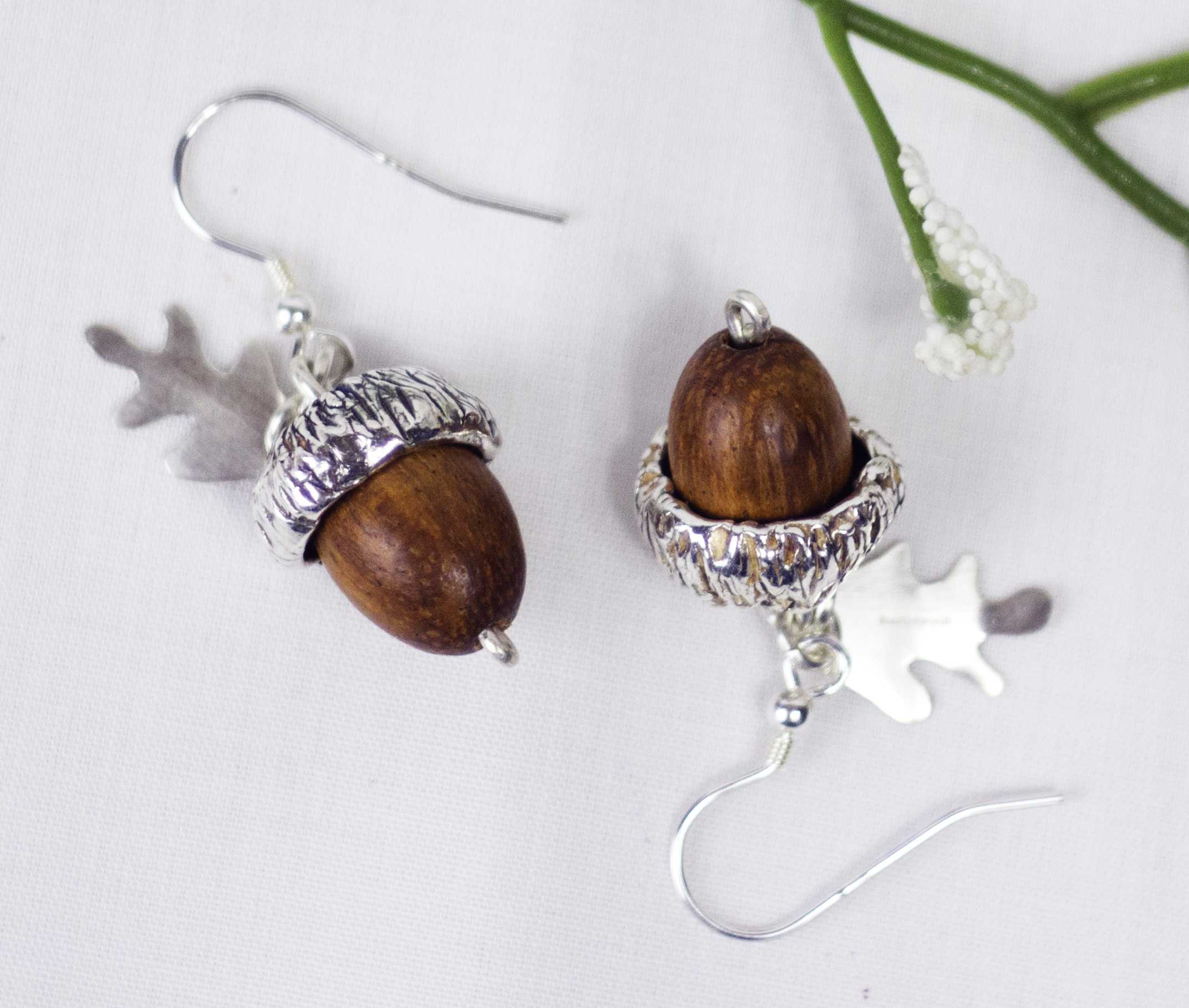 Where did the Summer holidays go?  We've really enjoyed the lovely long hot Summer, and even managed a short holiday to the mountains in Czech Republic.  I left all my jewellery at home in the safe, apart from one pair of earrings, & felt very bare all week!  We recommend our cz & silver range for holidays – especially cruisewear, leave your diamonds at home!
Our new Local Designer Becky  Pomfret will not be going back to school in September, as she has graduated from York College & her debut range for us is already selling well, particularly the Acorn earrings & Pendants pictured below. We love to sell Yorkshire Jewellery Designers like Becky and also stock Amanda Cox of Hebden Bridge & Karen Thomas from York.
So Christmas buying is looming, and we look forward to taking part in #SmallBizSatUK on December 7th and have been chosen as one of 100 businesses in the UK to be featured in the run up to this event, the first time it's been held in the UK, sponsored by Amex (A frequently question asked here, do we take Amex? Yes we do!).  It's a great reminder to support local independent businesses up & down the country, not just at Christmas but all year round.  As members of the FSB, we support their campaign to "Keep Trade Local" and in Helmsley that's not difficult with over 50 independent businesses to choose from, we rarely need to shop outside town.